Another hidden heaven in Indonesia is Flores Island. Few of you might be heard about the beauty of its nature in Flores. Well-known as the land of Komodo dragons, in fact there are so many things that you can do to explore this island's natural wonders and open-hearted people.
Here is some things that you don't want to miss when in Flores :
1. See the komodo dragons
No trip to Flores would really be complete without seeing these massive reptiles that can't be found anywhere else in the world. While watching Komodo dragons playing around in the islands can be so entertaining, it is important to be very careful.
2. Kelimutu lakes
The most famous tourist attraction in Flores is Mt. Kelimutu, a volcano containing three differently-colored lakes. Kelimutu lakes are unpredictable, the waters of the lakes change color on an irregular, almost whimsical, basis and can range from bright red through green and blue.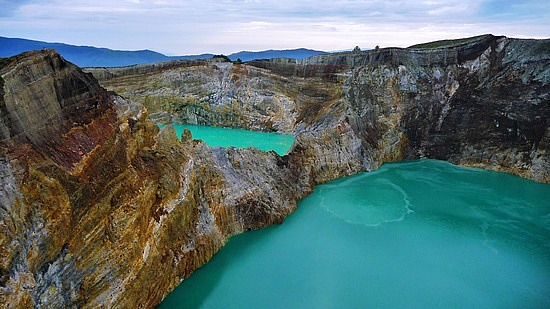 3. Explore the Pink Sand Beach
The must-see destination in Flores is the famous Pink Sand Beach. It is one of the most beautiful beach in entire world
4. Diving and Snorkeling at the famous diving spot
If you really fond of diving and snorkeling, then you must add your bucket list to have an diving experience in Flores. With the breathtaking view and beautiful underwater life, you'll always want to come back to this amazing land.
Find here about #MustToDo things in Flores for your reference.